9 Tips I Learned Marketing Popular Mobile Hidden Objects Game
In June 2015, MyTona released the mobile game Seekers Notes: Hidden Mystery. Seekers Notes is a hugely popular hidden object game with millions of downloads. It's famous for its carefully designed levels and beautiful artwork. This was the company's first experience self publishing a mobile game, as well as promoting the game ourselves.
In the last three years we've been met with many tasks and questions requiring us to clarify, understand and solve. Today I would like to share with you 9 things that I learned from the Seekers Notes promotion journey.
---
Learn more about Fedosiya from her Mobile Heroes profile.
---
1. Understand your product and target audience
First of all, it is important to understand what kind of a product you have and your target audience. In mobile, in order to determine your target audience, you need to understand your app. For example, Seekers Notes is a casual game where players search for hidden objects in different locations to find ancient artifacts. In casual games, 80% of players are typically female. So the challenge for us is to attract women aged 18+ to install, play and engage with the game.
2. Create realistic objectives and KPIs
Before you start spending on user acquisition, it's better to first define realistic KPIs with your product team – installs, daily active users, retention rate, event completion, return on ad spend. For Seekers Notes, we focus on two kpis: return on investment and retention rate. As long as we are hitting our targets and not wasting resources, we continue to invest more into user acquisition.
3. Communicate with your partners
Always communicate thoroughly with the partners you work with. They know their product best. Let's say you are running several campaigns on an ad network and there is a benchmark you are aiming for. In addition to the data you have from your campaigns, your partner will be the best assistant to help achieve your goal since they know the logic, specifics of the channel, where best to target, and how your campaign performs after the changes. While you are the final decision maker, it's best to gather as much information and range of options as possible, to better optimize your campaigns and achieve your goals. And partners are a great resource to help you get there.
4. Always be testing (and have the budget to test)
Budgeting for testing is something you should always have available, even if it's a small amount. For example, let's say you have one good creative that drives a lot of installs. It doesn't mean that this creative will work forever. The moment will come when the creative's relevance will pass and you will need time and resources to test new creatives across multiple channels.
In addition, always test new sources. In the age of digital, everything is changing and growing every year, month, day, and minute. So it's important to keep testing new things.
5. Use creatives as performance drivers for ad campaigns
If a warrior uses a sword to fight, then in the case of the app marketer, our sword is ad creative. It is very important to understand that creative is what attracts users to click on the ad and install the app. Therefore, produce creatives that communicates the essence of your product.
Follow the trends—practically every ad network now supports playable ads, which result in both good performance and quality traffic. And of course, always localize your creatives (hopefully no need to explain why).
6. Follow your data, not your gut
"Data overrules opinions." That is the most important idea for successful performance marketing. Everyone in mobile game marketing knows the golden rule of LTV > CPI. And while app publishers may have a slightly different interpretation of this rule, it is important to that your team, as well as your marketing partners, understands this in the same way.
7. Strategize around seasonal timing and trends
Planning our UA strategy with seasonal holidays and local trends has been very beneficial for Seekers Notes. Chinese New Year, Japanese Spring festival, Halloween and Christmas are some of the times during which we have seen an increase in in-app purchases, so it makes sense for us to allocate more resources when rolling out content during these periods.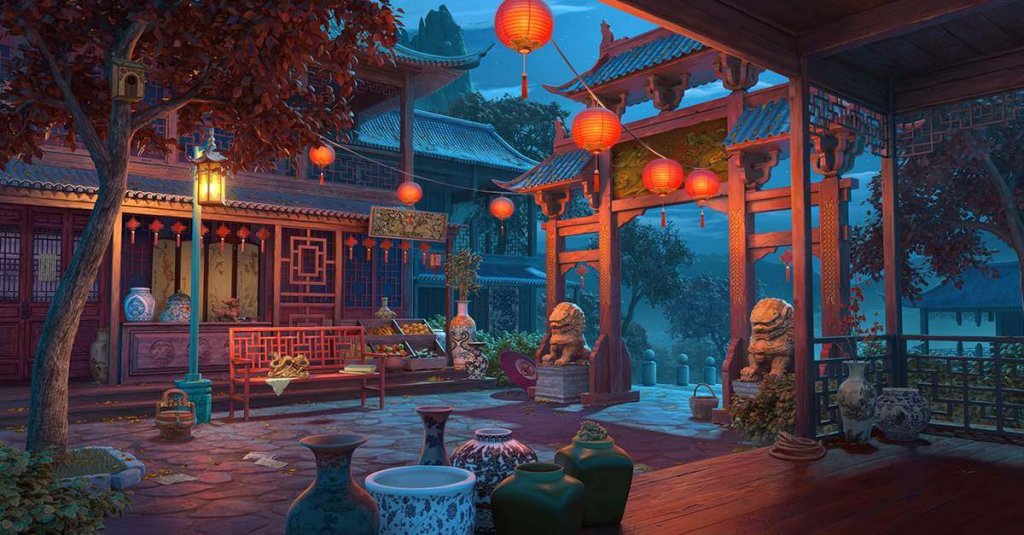 Sometimes it also makes sense to increase ad spend when new devices enter the market as there could be new users that fall within your target audience. Another example of a trend – as mentioned, now all ad networks have playable ads which drive good performance and quality traffic. More resources should be allocated to support this format for UA activities.
8. Invest in tools that help you make decisions
I believe that it is necessary to allocate a fair amount of budget for tools that allow you to accurately collect data, read data and speed up the decision-making process. Instead of spending precious time eliminating fraud, it's easier to purchase a solution or ask the development team to develop fraud protection mechanisms. These will save you a lot of time on data analysis and campaign optimization.
Whether it's a tool for campaign optimization or a workflow, if it allows you to save time on data collection, processing, or analysis, consider it, since time is an invaluable resource. Wrong timing and missed opportunities could be costly in the future success of your apps.
9. Grow your team – don't look for great people, create great people
We set out to grow our own marketing team since the day we decided to self publish our games. Our team consists of over 20 members in UA, performance analysis and creative. The team has grown to be very professional and successful, which is remarkable as nearly all of them were self-taught.
Perhaps some things seems simple and self-evident. The most important thing is to plan your app marketing strategy in a systematic way while learning from your successes and failures. Grow individually and share knowledge with the team. Optimize team operations by implementing internal and external processes while growing together.